Unblock Crypto Launches Groundbreaking Mobile Wallet App and Physical Store | Empower Your Crypto Journey Now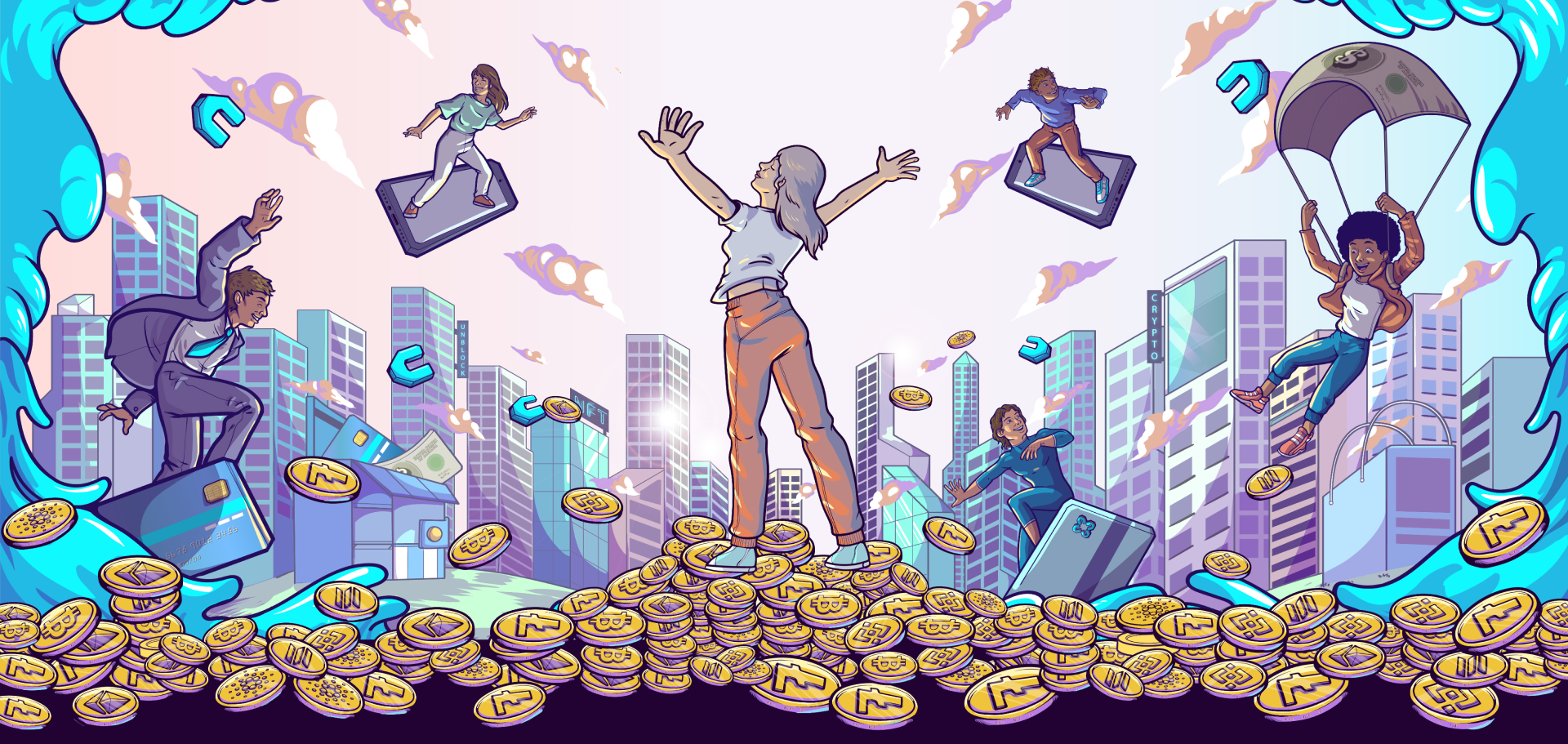 Geneva, Switzerland – April 21, 2023 – Atomo Sarl is excited to announce the launch of its new mobile crypto wallet app, now available for download on the Apple Store and Google Play platforms.
Unblock Crypto has just made cryptocurrency transactions easier than ever with the launch of their new mobile wallet app. Approved in Switzerland and available to users worldwide, the Unblock Crypto app offers a seamless experience allowing people to buy, send, cash-out, and use cryptocurrency as a primary payment method. With the highest standards of security and reliability, users have peace of mind knowing that their digital assets are safe at all times. The app also provides access to the most popular cryptocurrencies out there for users to diversify their portfolios. On top of it all, Unblock Crypto is now opening a physical store in order to set the new standards in compliance and offer the highest quality crypto services available.
– Take charge of your cryptocurrency with Unblock Crypto
– Discover the ease and security of our revolutionary mobile wallet app
– Empower yourself to buy, send, cash out and use crypto with confidence
– Be part of a new golden standard in compliance with Unblock Crypto's Swiss Regulated App
Unblock Crypto, the first Swiss regulated crypto wallet app, is officially launching in Switzerland. Fully approved to operate in the country, the app offers users a seamless experience to buy, send, cash-out and use crypto as their primary payment method.
The app provides access to cryptocurrencies like BTC, ETH, MATIC, ADA and more, making it easier for users to diversify their portfolio. Users can also take advantage of Unblock's remittance and real time payment services between people. The platform is monitored 24/7 and designed to offer secure and reliable transactions at all times.
"We understand that user security is paramount when it comes to digital assets," said CEO of Unblock Crypto Oscar Flores. "That's why we give our users peace of mind knowing that their digital assets are safe."
In addition to its online presence, Unblock will soon be opening its first-ever physical location in Switzerland – a testament to the company's commitment to operating in a fully compliant and secure manner.
Unblock Crypto is an exciting new development for crypto enthusiasts in Switzerland, Europe and across the globe. With its cutting-edge features and dedicated customer service team, the app provides users with an easy way to manage their crypto assets safely and securely.
"At Unblock Crypto we are committed to providing our customers with the highest level of service possible," said COO Jonathan Palacios. "We are excited about this launch and look forward to continuing our mission of making cryptocurrency accessible for everyone."
To learn more about the app's features, you can visit the Unblock website at https://unblock.ch/.