Discover the Power of Zero Fees: Unblock Unveils an All-In-One Platform for Money Transfers and Crypto Trading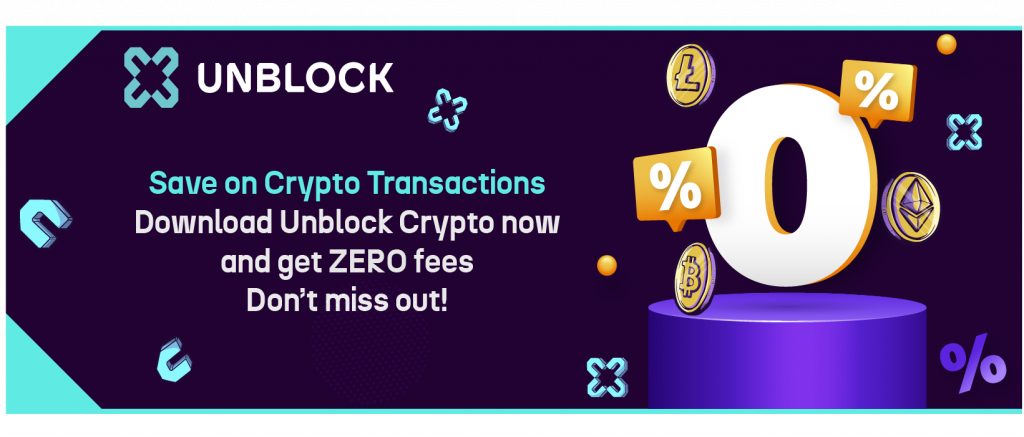 Dear esteemed readers,
Exciting news is here! We are thrilled to unveil an all-in-one financial platform that brings together the best of both worlds—seamless money transfers and cutting-edge cryptocurrency services. Unblock is proud to introduce our new promotion: Zero Fees! Join us today and experience fee-free transfers and crypto trading on a single platform.
At Unblock, we understand the importance of convenience, security, and financial freedom. That's why we have developed a comprehensive platform that caters to all your financial needs. Whether you're looking to send money across borders or explore the thrilling world of cryptocurrencies, Unblock has got you covered.
Here's what you can expect from our dynamic platform:
1. Zero Fees Promotion: From 01 June 2023 to 31 July 2023, we're waving all fees associated with money transfers and crypto trading. Take advantage of this exclusive opportunity to save money and maximize the value of your transactions.
2. Seamlessly Transfer Money: Unblock provides a streamlined and secure solution for sending money internationally. Our advanced encryption technology ensures that your funds reach their destination quickly and safely, allowing you to support your loved ones or make business payments with ease.
3. Thrive in the Crypto Market: Are you ready to dive into the world of cryptocurrencies? Unblock offers a user-friendly platform where you can buy, sell, convert and transfer a wide range of digital assets. Simply top up your wallet via credit, debit, prepaid card or bank transfer and get started right away. Explore new investment opportunities, stay up to date with market trends, and experience the thrill of crypto trading—all in one place.
4. Uncompromising Security: We understand that security is paramount when it comes to financial transactions and crypto assets. Unblock employs robust security measures, including multi-factor authentication and cold storage, to ensure the safety of your funds and personal information.
Joining Unblock is simple and rewarding. If you haven't done so already, search for Unblock Crypto and download our app from AppStore or Google Play and sign up for an account. Once you're on board, you can take advantage of our zero-fee promotion and access a wide array of financial services, including money transfers and crypto trading—all from a single, convenient platform.
Remember, this exceptional promotion won't last forever! Seize the opportunity and enjoy fee-free transactions, explore the exciting crypto market, and experience the convenience of a comprehensive financial platform.
Should you require any assistance or have questions, our dedicated customer support team is ready to assist you. Reach out to us through our website or email us at [email protected].
Don't miss out on this incredible offer! Join Unblock now and unlock a world of effortless financial transactions, crypto trading, and exchange.
Welcome to the future of finance!
Sincerely,
Jonathan Palacios
Chief Operating Officer
https://unblock.ch/