Exciting Announcements: Unlock Amazing Rewards with Unblock!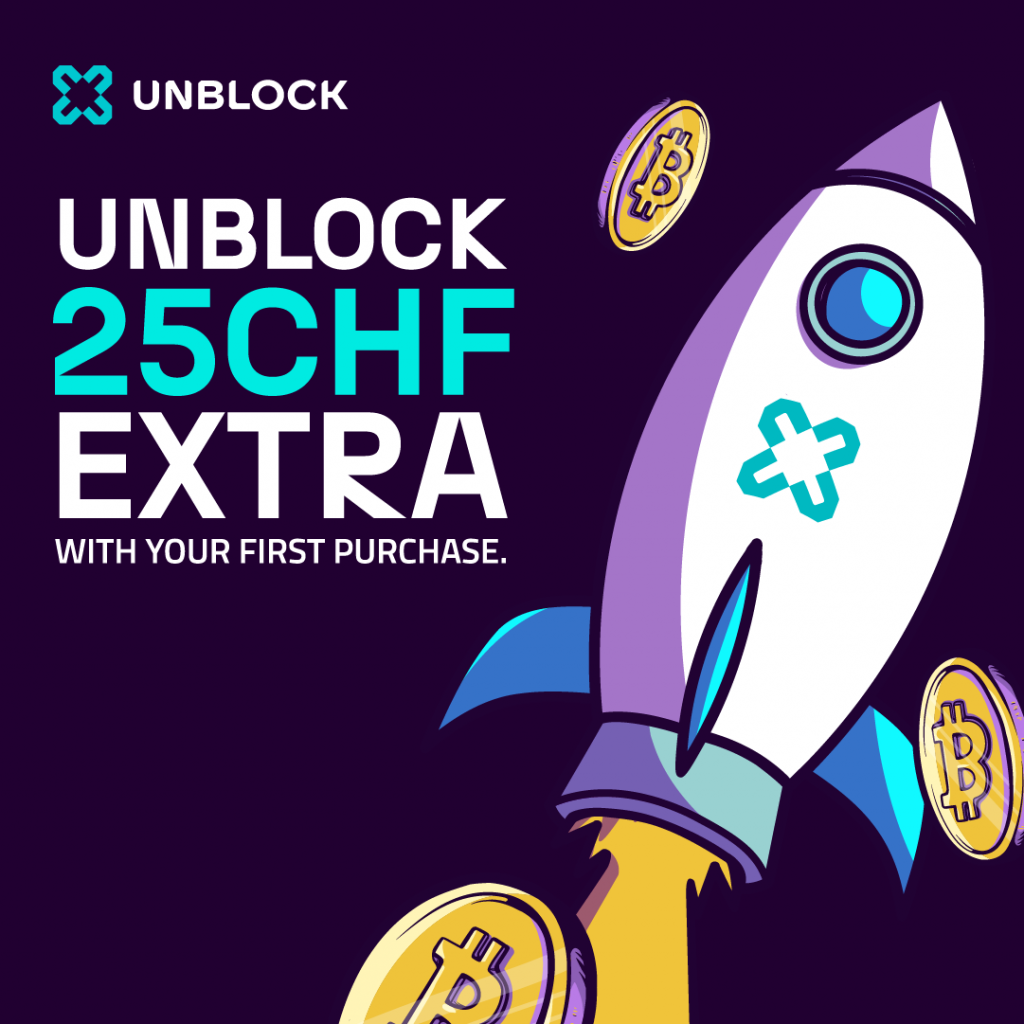 Dear valued readers,
Get ready to be thrilled! At Unblock, we are committed to providing exceptional financial services, and we are excited to introduce two incredible promotions that will enhance your experience on our platform. Discover unbeatable rewards and take advantage of these limited time offers!
Enjoy a 25 CHF/USD Bonus with Your First Top-Up!
We love rewarding our users, and we want to start your journey with Unblock on a high note. For a limited time, when you make your first wallet top-up of 50 CHF/USD, we will add an extra 25 CHF/USD as a special welcome bonus! It's our way of saying thank you and giving you even more value. Don't miss out on this amazing offer! Claim your reward now and boost your financial power.
Refer a Friend and Earn 10 USD/CHF instantly!
Sharing is caring, and we believe in rewarding you for spreading the word about Unblock. Introducing our referral promotion! When you refer a friend to join Unblock and they make their first purchase or top-up, we will instantly credit your account with 10 USD/CHF. It's a win-win situation—your friend gets to enjoy the benefits of Unblock, and you receive a reward for introducing them to our platform. Start referring your friends today and earn cash rewards right away.
Unblock is your go-to non-bank crypto platform in Switzerland, designed to make your financial journey seamless and hassle-free. With our easy and 100% digital onboarding process, you can dive into the world of digital currencies in no time. What sets us apart is that you can buy crypto with your credit card, making it even more convenient to get started. Experience the freedom and security of managing your finances with ease.
These promotions are available for a limited time only, so act now to seize the opportunity! Join Unblock today and unlock a future of limitless possibilities.
If you need any assistance or have questions, our dedicated customer support team is here to help. Reach out to us through our website or email us at [email protected]
Welcome to the future of finance!
Sincerely,
Jonathan Palacios
Chief Operating Officer