REFER A FRIEND AND WIN 10CHF!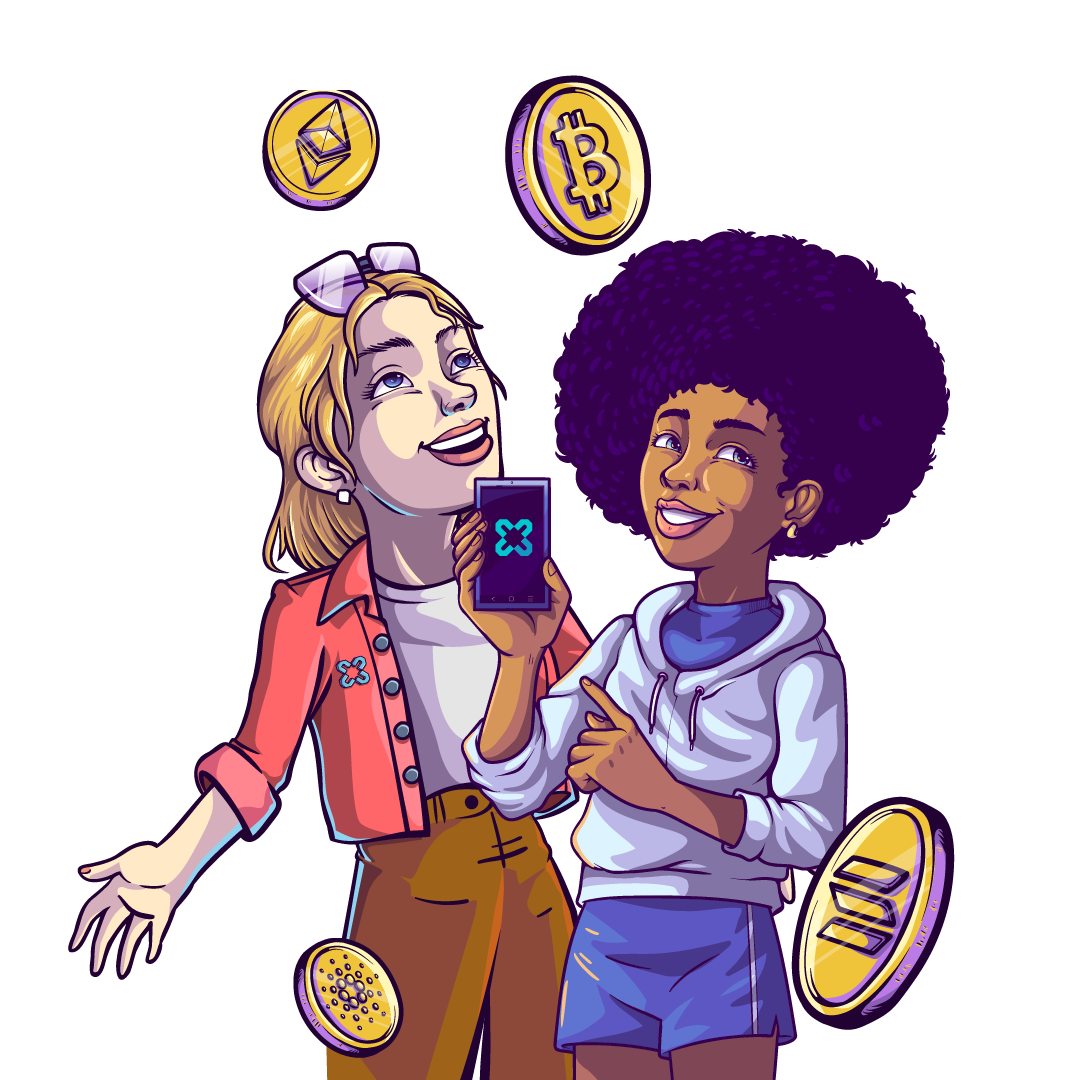 Take advantage of our referral promotion! Refer a friend, and when they make their first purchase or top up, you will receive 10 USD/CHF credited to your account.
Here's a step-by-step guide to make it super easy:
Tell your friends about Unblock Crypto and why it's awesome. Ask them to download the Unblock Crypto app from their app store, it's available for both iOS and Android.
Once they've installed the app, they'll need to register. During the registration process, they'll see a button that says "Add referral". Tell them to give it a tap.
A window will pop up asking them to enter your phone number or email address. Make sure your friend enters YOUR details there. This way, the app will know you referred them.
After your friend completes the registration, they'll need to get verified. No worries, it'sa simple process! They just have to tap on the red banner that says "User pending verification" on the dashboard and follow the instructions on the screen.
Once they've completed all the steps, they need to wait for the verification to be confirmed. It won't take too long, so tell them to sit back and relax.
Once the verification is confirmed, the real fun begins! Your friend can now load their wallet and buy their first cryptocurrency.
And boom! You'll instantly get 10 USD/CHF credited to your account.
So, go ahead and share the love for Unblock Crypto with your friends. With this guide, they'll be joining the crypto world in no time, and you'll get free cash for every friend you refer.
(Note: Before participating, users are required to successfully complete all steps of the verification process and await confirmation of their verification. Otherwise, the promotion will not be applied.)